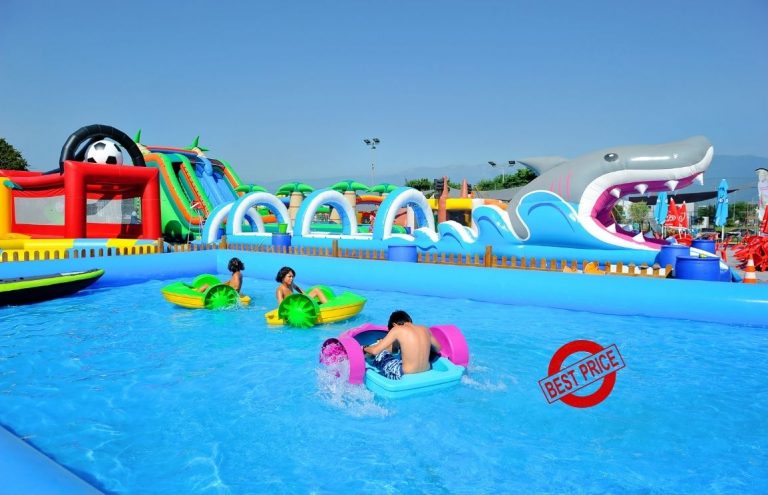 HOLIDAYS
From 3rd of July to 22th of August 2021
FUN
BOOK YOUR FAMILY HOLIDAY
This coming summer, Everness and Yatouland offer you the one and only water park, right next to your hotel room.
On the programme: bathing, « à la carte » or half-board meals, fun in the bouncy castles and other activities! But also : bike rides, tennis lessons, yoga, wellness, escape game…
BOOK NOW
SELECT YOUR ROOM
At the Everness Hotel, there is a room to suit every family. Which one will be yours ?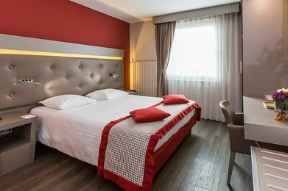 Superior Room « Lake side »
A beautiful room with a large double bed or 2 twin beds as well as an sofa bed, up to 3 persons. All with a view of Lake Geneva and the Alps.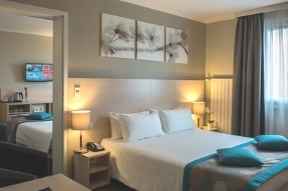 Connecting rooms
Two interconnecting rooms, each with its own bathroom, view of the lake and enough room for your little family. Available for families with children under 12 year old and up to 6 people.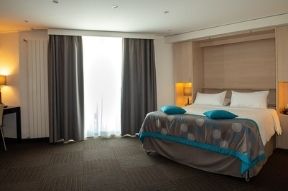 Junior Suite (4 People)
A comfortable 30 m2 space with a double bed and a sofa bed. The perfect cosy nest for a family holiday. (Up to 4 people)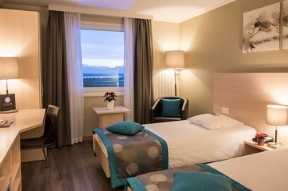 Side-by-side rooms
Perfect for families with teenagers, cousins, grandparents, etc….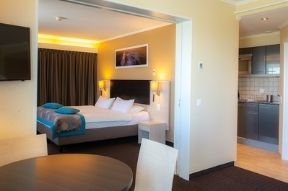 Appartment with terrace
On our 4th floor, with a great lake view, a room, a living room, a kitchenette, dining area.
Just like home, with the benefit of hotel services on top of it (up to 4 people)
Standard room
A pleasant and functional room of about 15sqm with a double bed or two twin beds. (up to 2 people).
YOUR MEALS
At the Everness Hotel, there is a room to suit every family. Which one will be yours ?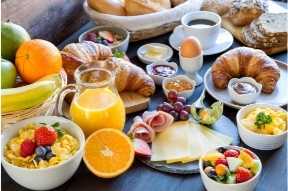 Breakfast included
Large breakfast buffet on the terrace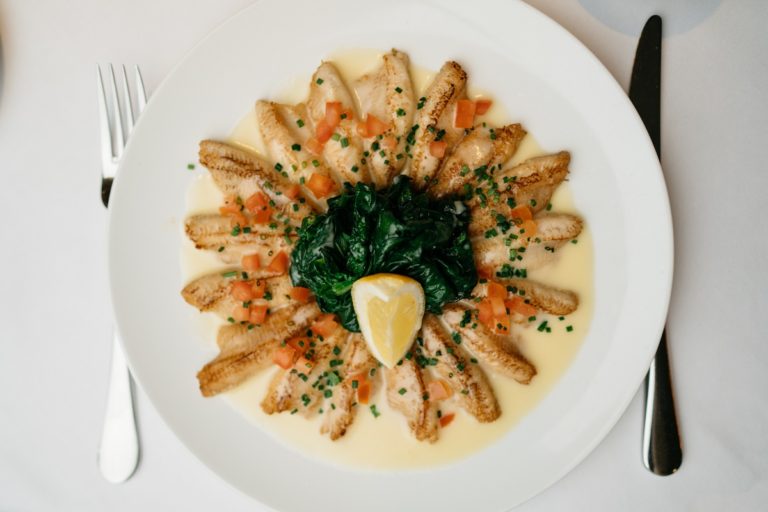 Half-board dinner
From 7pm to 9pm, buffet with grill (excluding drinks)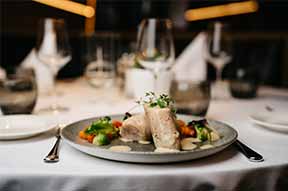 À la carte
Our restaurant is open from midday to 10pm
From 2pm to 7pm : Snacking selection
THE EVERNESS ADVANTAGES FOR THE WHOLE FAMILY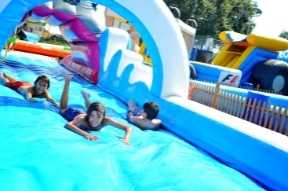 Water park entrance
Open from 11am to 6pm every day from 3 July to 22 August (inclusive).
Preferential rate: (CHF 15.- instead of 18.-/pers). Closed on rainy days
.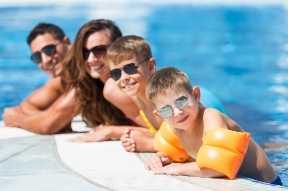 Outdoor pool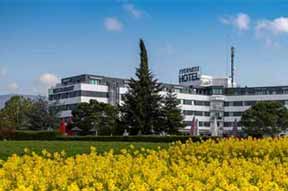 In the countryside
Walking tours from the hotel.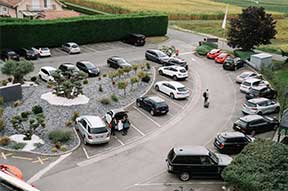 Parking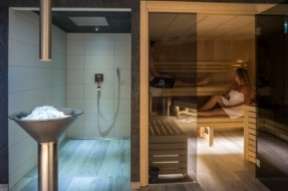 Wellness
CHF 27.00/pers for a 2.-hour session. On reservation.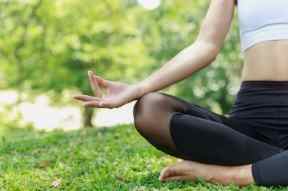 Yoga
From the 4th of July to the 22nd of August (inclusive), enjoy a free class. Dont' forget your mat !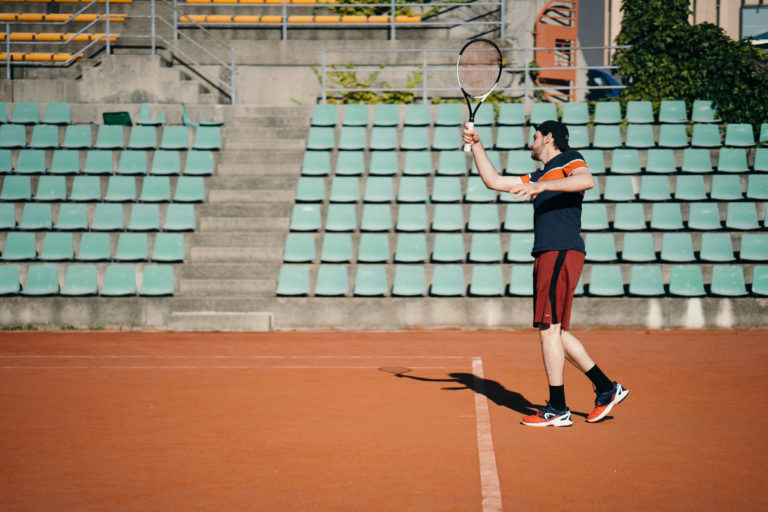 Tennis
Private tennis court : CHF 35.-/ hour. On reservation.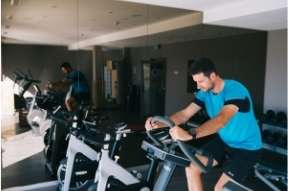 Fitness
Open from 7am to 9pm, free entrance with your room key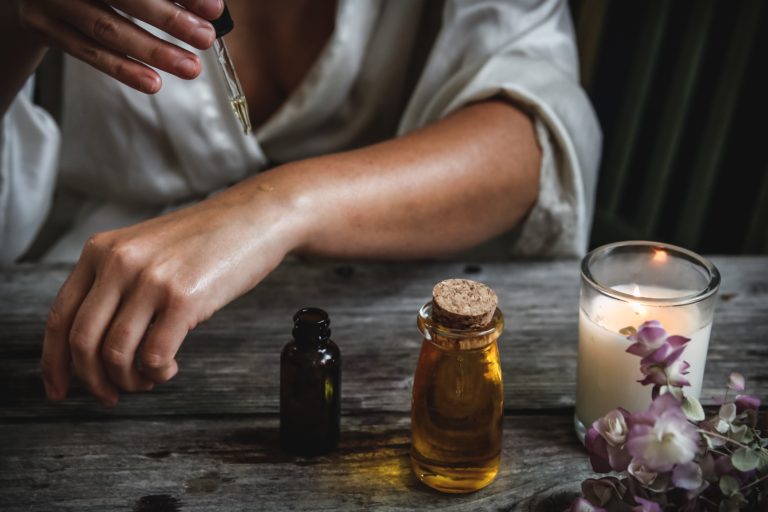 Beauty Institute
Book your appointment HERE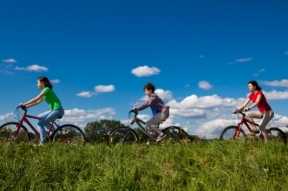 Bike rental
CHF 15.- per bike for half a day.
Escape game
An escape game in the hotel or a treasure hunt on bikes. From CHF 29.00.-/pers.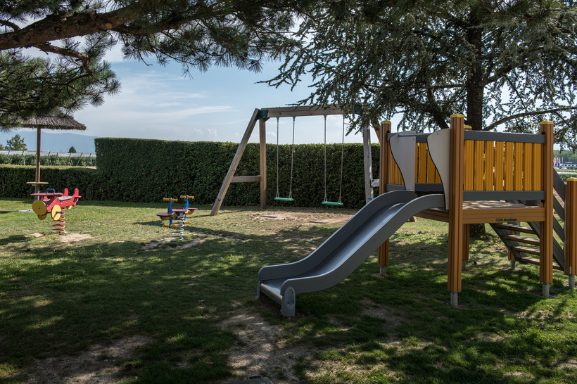 Playground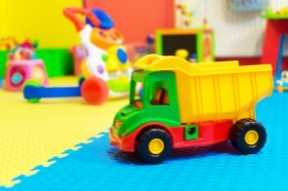 Children games room
Small indoor games room, free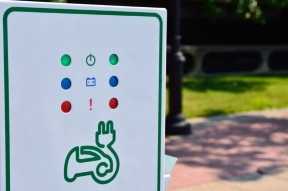 Supercharger
The hotel has a supercharger and 2 slow charging stations.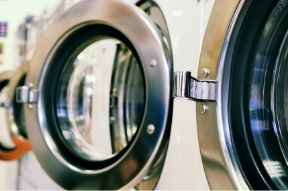 Laundry room
Washing machines, dryers and irons. Prepaid cards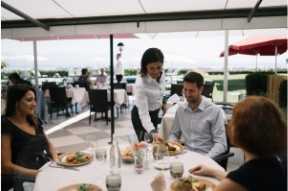 Shaded terrace
Enjoy the summer on our shaded terrace
OUR CUSTOMERS' OPINIONS SPEAK FOR THEMSELVES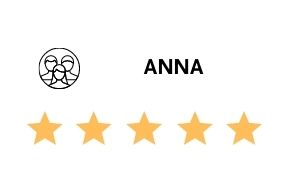 Long weekend at lake Geneva
Great hotel, good location and excellent facilities. Good wellness center, excellent message in two, good restaurant and great breakfast. Rooms are clean, quiet and comfortable. Staff is very polite and welcoming. Great location to discover lake Geneva.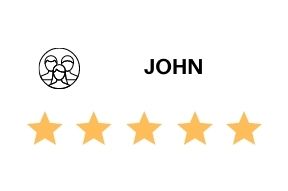 We went to hotel in the middle of the week before the children return to school. We had enjoyed their service. the Children enjoyed the swimming pool. I enjoyed reading with a magnificent view.We had a very nice time.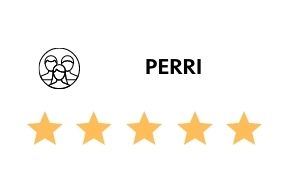 We were from a group tour of 56. We stayed for 1 night
Lift space is the constraint for a big tour group
Breakfast was "above average"
Wifi was good, easy to access
Overall happy to stay in this hotel
FAQ
ours answers
WATER PARK
What are the opening hours of the park and prices ? Open every day from 11am to 6pm. The park is closed on rainy days.
What is the rate for children ? CHF 15.00 instead of CHF 18.00 per child with an non bather accompanying adult, for hotel guests.
Can adults accompany children and at what cost ?
CHF 4.- instead of CHF 6.- per additional adult (non-bather)
CHF 15.- instead of CHF 18.- per adult (bather)
What is the minimum age to get into the park ? Minimum age is 3 years old to access the games park.
Children under 3 years of age may accompany their family
Do you provide towels ? Towels are available at the reception desk. The bathrobes are for the use of Wellness guests.
Safety and responsibilities: The park is supervised by a team of professional animators to ensure the site safety. Children remain under their parents responsibility.
HOTEL SERVICES
Is wellness accessible to my children if they are with me ? Wellness is a place of zenitude, the saunas and hammams are not recommended for children. However, there is no reason why children should not be accompanied by their parents (the children's rate is the same as for adults).
Is reception open all night? Yes, reception is open every day, 24 hours a day
What are the opening hours of the restaurant ? The restaurant is open from midday to 10pm (with only the snack menu between 2pm and 7pm)
What treatments/massages does the beauty institute offer ? Consult the treatment brochure HERE
What is the temperature of the pool ? The temperature is between 25°C and 30°C
What's in your wellness ? Sauna, steam room (hammam), ice fountain, rain shower, hot water barrels with whirlpools, Finnish bucket (daily from 7am to 11pm – ON RESERVATION – price CHF 27.00/person for 2 hours)
What is there to do in the region ? To find good ideas for visits or walks, check the website of the Nyon Tourism Office.
How do I get to the hotel ? Do you have a shuttle bus? A taxi service? All details HERE
Can I cross the border ? You should check with the relevant authorities to make sure of what is actually possible.
Can I play tennis ? You can book a tennis court. Price : CHF 35.- per hour
Do you have tennis rackets ? We have a few tennis rackets available but we recommend that you bring your own.
Do you have children's bikes? We have junior bikes for children from 10 years old (depending on size)
What do you offer for children? They can enjoy the water park, the swimming pool, the indoor playroom and the outdoor playground. But why not solve the riddles of The Vineyard Heir or Bicycle Mystery with the whole family?
Do you have a baby-sitter ? We do not provide baby-sitter service.
Do you allow pets ? Pets are accepted with respect to the common areas and other guests. A supplement of CHF 20.00/night/pet will be charged.
What is included in the half-board ? Half board includes a buffet with grill (excluding drinks) served daily from 7pm to 9pm.