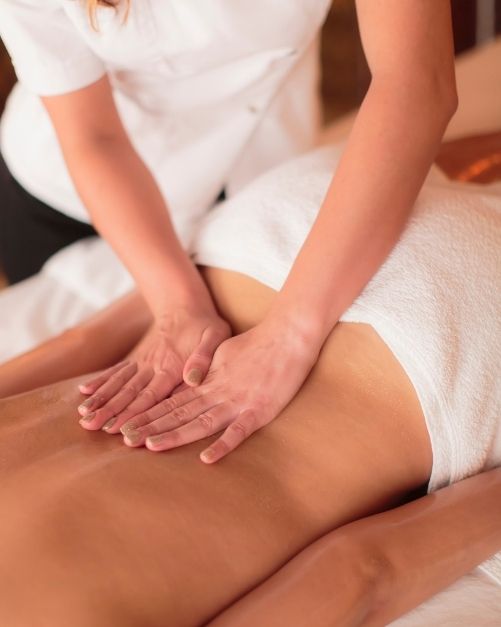 Zen
"Healthy mind in a healthy body." The Romans may have come up with this expression, but it's just as true today. Perhaps even more so given the fast pace of our technology-driven lifestyles.
That's why at Everness, we offer a full wellness center and spa with all the pampering amenities you need to disconnect from the outside world. Go ahead and treat yourself – doctor's orders.
Face care
Purity cleaning care (50mn) - Deep skin cleaning.
Intensive rebalancing care (60mn) - Intense hydration, purity and sensibility
Esthelift care (90mn) - Stimulates face muscles for a natural anti-aging effect on your skin.
Hair Removal
Traditional or caramel wax
Hair removal packages
1/2 Legs + armpits + semi-full bikini
1/2 Legs + armpits + full bikini
Full legs + armpits + semi-full bikini
Full legs + airmpits + full bikini
Hands & Feet
Spa manicure (1h, with regular nail polish) - Salt scrub, hot shea wrap, argan oil massage
Spa pedicure (1h15, with regular nail polish) - Black soap scrub, hot shea wrap, argan oil massage
Semi-permanent nail polish removal (20mn)
Semi-permanent nail polish application (35mn)
Body
Scrub (45mn) - Black soap with fragrant salts
Wrapping (30mn) - Shea butter, Rhassoul, green tea drainer
Back care (40mn) - Scrub, rhassoul mask, specific treatment
Massages
Everness Signature massage - Solo (60mn) - Relaxing, deep, pre and post natal, draining
Everness Signature massage - Solo (90mn) - Relaxing, deep, pre and post natal, draining
Everness Signature massage - Duo (60mn) - Relaxing, deep, pre and post natal, draining
Everness Signature massage - Duo (90mn) - Relaxing, deep, pre and post natal, draining
Traditional hot alpine bags massage - Solo (60mn)
Traditional hot alpine bags massage - Duo (60mn)
4-hand massage (2 therapists - 60mn)
Hands and feet massage (30mn)
Head massage (shoulders, neck, scalp - 30mn)
Remodeling massage (45mn)
Palpate-rolling massage (45mn)
Lymphatic draining massage (45mn)
Nos rituels Everness
My Day Spa (90mn) - Wellness access, Signature facial treatment, foot scrub, wrap and massage, organic herbal tea in the resting area facing the lake after the treatment
Echappée Carpe Diem en Scandinavie (2h) - Wellness acces, eucalyptus salt and spray scrub, Nordic massage, organic herbal tea in the resting area facing the lake after the treatment
Le Must by Everness (3h30) - Wellness Access, Scrub (salt or black soap), Wrap (Shea butter, Rhassoul), Everness Signature massage, personalised facial treatment, organic herbal tea in the resting area facing the lake after the treatment