choose your room
At the Everness Hotel, there is a room for every need.
Which one will be yours?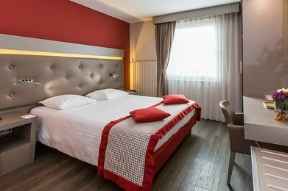 Superior room "lake side view"
A beautiful room with a large double bed or 2 twin beds and an armchair bed, which can accommodate up to 3 people. All facing Lake Geneva and the Alps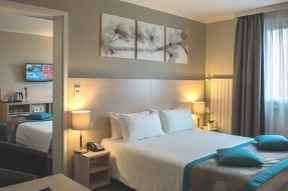 Connecting rooms
Two interconnecting rooms, each with bathroom, lake view and enough room for all your little tribe. Available for families with children under 12 and up to 6 people.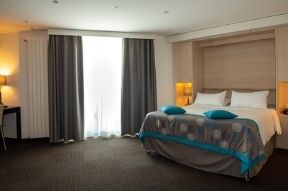 Junior Suite 4 pers
A comfortable 30 m2 space with a double bed and a sofa bed. The perfect cocoon for a family holiday (up to 4 people)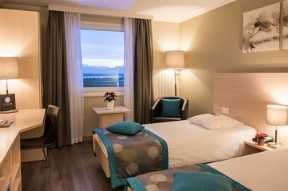 Side-by-side rooms
Ideal for families with teenagers, cousins, grandparents…
Appartment with terrace
On the 4th floor with a view of the lake, a bedroom, a living room, a kitchenette and a dining area. Just like home, with hotel service (up to 4 persons)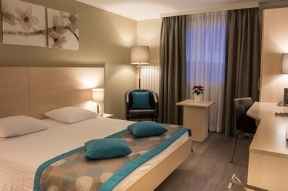 Standard room
A pleasant and functional room of about 15 m2 with a double bed or two twin beds. Can accommodate up to 2 people.
your meals
At the Everness Hotel, there is a meal to suit every family. Which one will be yours?
Children's dishes at low prices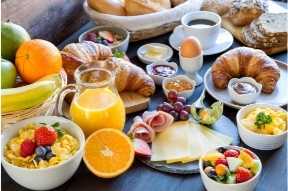 Breakfast included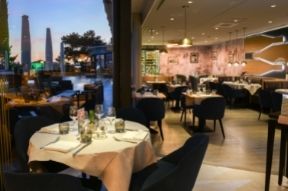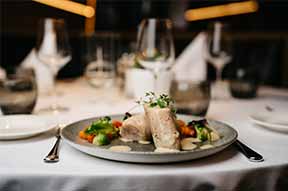 "À la carte "
Our restaurant is open from midday to 10pm (9:30pm last order)
From 2pm to 7pm : Snacking an tea-room selection

TRAVEL FREELY BY BUS OR TRAIN IN THE REGION
With the explore card, you're free to use public transport in the region. Travel freely to discover the many sights!
Order your card directly when you book your room!
THE EVERNESS ADVANTAGES FOR THE WHOLE FAMILY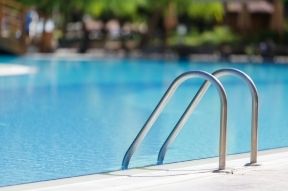 Outdoor swimming pool
WINTER 2023: we're expanding to welcome you in spring 2023.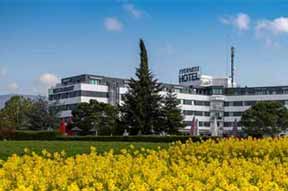 In the countryside
Walking tours from the hotel.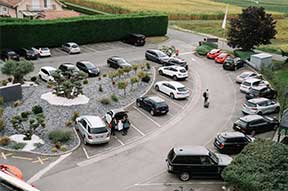 Parking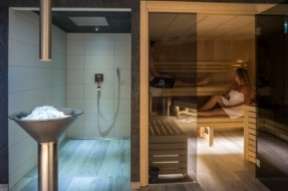 Wellness
CHF 27.00/pers for a 90 minutes session (16years old minimum). On reservation.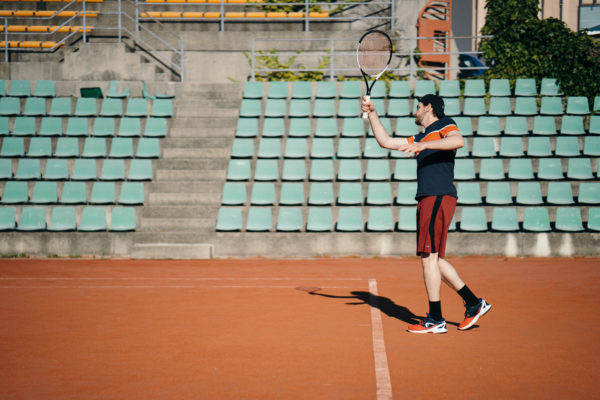 3 indoor tennis courts
Private tennis court booking: CHF 40.-/h, on reservation.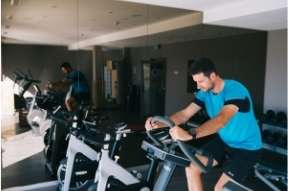 Fitness
Open from 7am to 9pm, free entrance with your room key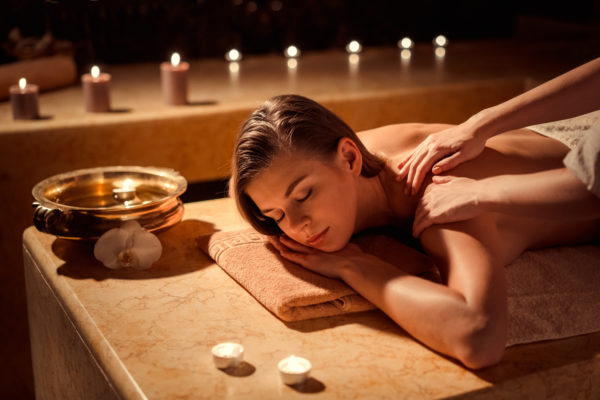 Beauty Institute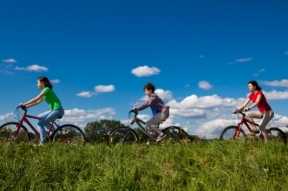 Bike rental
CHF 15.- per bike for half a day.
Teenager's bike available.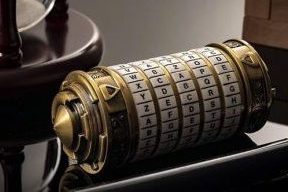 Escape game
An escape game in the hotel or a treasure hunt on bikes. From CHF 29.00.-/pers.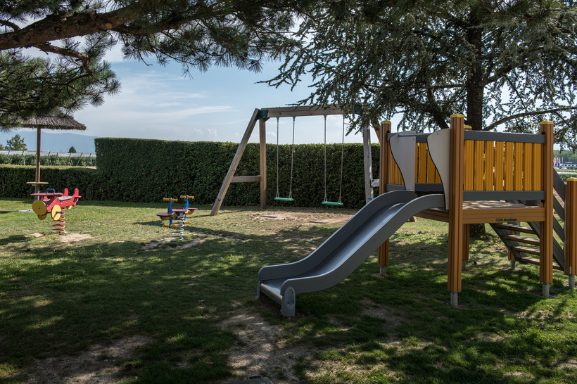 Playground
Free outdoor playground.(Unsupervised).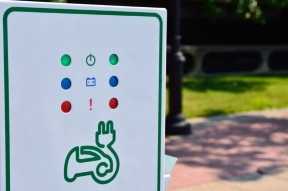 Car Supercharger
The hotel has a supercharger and 2 slow charging stations.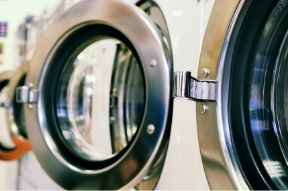 Laundry room
Washing machines, dryers and irons. Prepaid cards
OUR CUSTOMERS' OPINIONS SPEAK FOR THEMSELVES
The cosy Swiss hotel away from the hustle and bustle of the city. Ideal for a fun and gourmet family holiday!
Nice concept, mixing Swiss typicities and modernity. Decorations between design and Swiss traditions, welcoming staff. Comfortable room, coffee and tea available, very appreciable. The restaurant is airy, with warm colours and carefully prepared dishes. Wine list with various wines from the Swiss cantons. Nice and varied breakfast buffet. Apple juice, Caotina, Ovomaltine, Cenovis, lots of nods to Swiss specialities. Nice, clean and pleasant wellness area. Terrace, outdoor pool for the summer, and a playground for the children. There is something for everyone. A nice getaway that is worth a visit.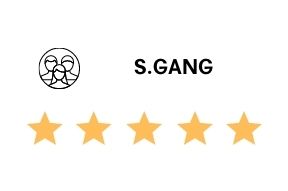 All the staff are very nice, good welcome, always someone to inform you. The room is big, good comfort, balcony with a great view. Interesting box packages. Very happy with the stay! The terrace and the restaurant with background music are top notch.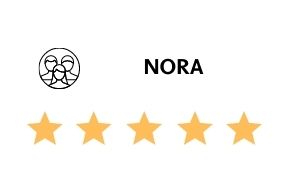 The hotel is well decorated, renovated and clean. The staff were very friendly and helpful. The restaurant was excellent, the waiters were very accommodating with the choice of menus. Perfect stay!
FAQ's
hERE ARE THE ANSWERS
Hotel services :
Is the Wellness accessible to my children if they are with me?? The Wellness is a place of zenitude, the saunas and hammams are not recommended for children. However, there is no reason why children should not be accompanied by their parents (the children's rate is the same as for adults).
Is the reception open all night? The reception is open everyday, 24h/7
What are the opening hours of the restaurant?The restaurant is open from midday until 10pm ( only snack menu available between 2pm and 7pm)
What treatments does the beauty institute offer? Check the brochure HERE
What is the pool temperature? Pool heated from the 15th of April
What includes the wellnes? Sauna, hammam, ice fountain, rain shower, hot water barrels with whirlpools, Finnish bucket (daily open – ON RESERVATION – price CHF 27.00/person for 1h30).
What can we do in the area? Hot water barrels with whirlpools, Finnish bucket (daily from 07:00 to 23:00 – ON RESERVATION – price CHF 27.00/person for 2 hours)
How can I get to the hotel ? Do you have a shuttle ? A taxi service ? all details  HEREI
Can I cross the border? You should check with the relevant authorities to make sure of what is actually possible.
Can I play tennis ? You can book a tennis court. Price : CHF 40.- per hour
Do you have tennis rackets? We have a few rackets available but we recommend that you bring your own.
Do you have children's bikes? We have junior bikes for children from 10 years old (depending on size)
What do you offer for children? They can enjoy the the swimming pool and the outdoor playground. But why not solve the riddles of The Vineyard Heir or Bicycle Mystery with the whole family?
Do you have a babysitter? We do not provide a babysitting service.
Do you accept pets? Pets are accepted with respect to the space and other guests. A supplement of CHF 20.00/night/pet will be charged.
What is includes the half-board? Half board includes the Everness menu at CHF 55.00 per person served daily from 7pm to 9pm.